Department of Physical Therapy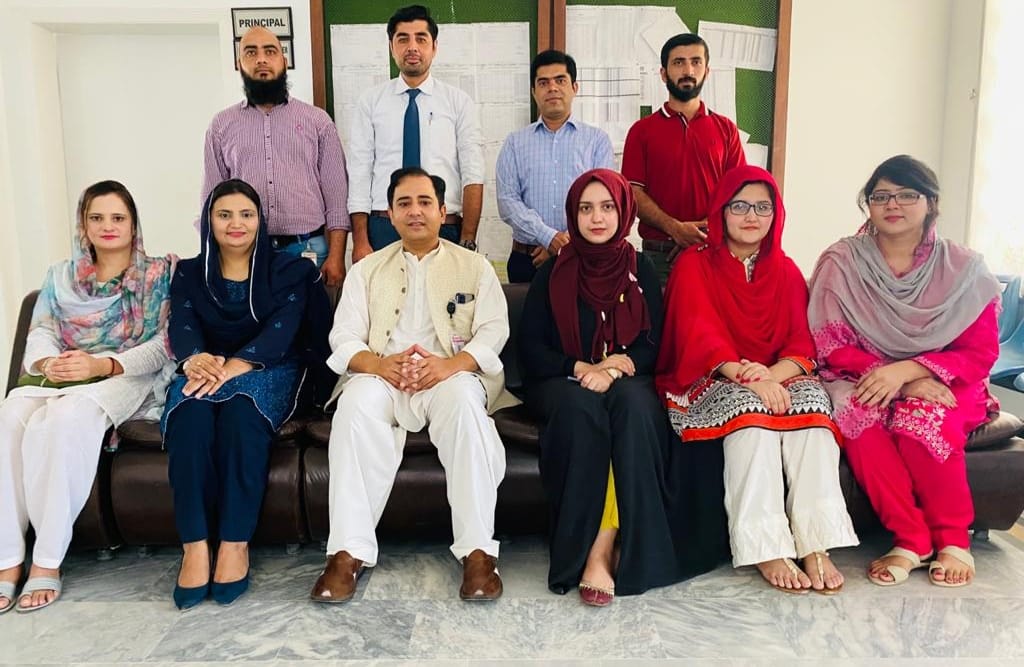 Physical therapy is an essential segment of modern health care system. It is a "science of healing and art of caring". It pertains to the clinical examination, evaluation, assessment, diagnosis and treatment of musculoskeletal, Neurological, Cardio-Vascular and Respiratory systems, functional disorders including symptoms of pain, edema and physiological, structural and psychosomatic ailments. It deals with methods of treatment based on movement, manual therapy, physical agents, and therapeutics modalities to relieve the pain and other complications. Hence, Physical therapy covers basic parameters of healing sciences i.e. preventive, promotional, diagnostic, rehabilitative, and curative.BIHS, College Of Rehabilitation Sciences Offers 5-Year Degree Program of Doctor Of Physical Therapy (DPT) equivalent to 17 years of schooling. It is the first professional degree in physical therapy endorsed by the Higher Education Commission of Pakistan.
I take the privilege of welcoming you all to the Department of Rehabilitation Sciences. The aim of the department is to impart students a sound knowledge of the theory of physical therapy with exposure to practical knowledge through hospital rotation and clinical study. The programs emphasize interdisciplinary teamwork, communication skills, tools, and skills for professional practice and lifelong learning. We strive to ensure that our graduates understand professional ethics and the value of service to their profession and society.
The Department of Rehabilitation Sciences has an excellent infrastructure and state of art labs, with the teaching of the best king ensuring high-quality education. We encourage regular interaction among students, parents, and staff along with training and placement cell which works full time for a bright future for the students. Hence I am sure that physical therapist BIHS will make the nation proud.
I am looking forward to seeing you at the Department of Rehabilitation Sciences and wish all our students continued growth and success in their educational and professional endeavors.
Dr. Nasir Khan PT
HOD Rehabilitation Sciences
BIHS Islamabad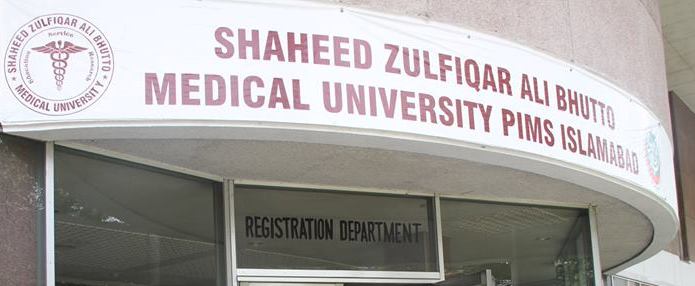 University Affiliation
Department  Of Rehabilitation sciences is affiliated with ShaheedZulfiqar Ali Bhutto Medical University (SZABMU)PIMs, Islamabad.
Hospital Attachments
Department Of Rehabilitation sciences is attached with the following hospitals for students training. 
National institute of rehabilitation medicine Islamabad

Dr. Bashir General & Dental Teaching Hospital
Application Procedure
 The admissions for 1st year doctor of physical therapy (DPT) program are open. The applicants are required to submit complete applications along with documents.  The College prospectus can be obtained from the college Admission Office in person or by post from the following address:
Admission Office:
 Bashir institute of health Sciences near Adil CNG Simly Dam Road Sari Chowk Bara KahuIslamabad.The charges for the prospectus are to be deposited in cash Rs.2000 at the Admission Office counter in person.
Eligibility Criteria:
 HSSC (pre-medical)   with minimum of 60% marks
Admission Test:
 The test/Interview Date will be communicated later.
Interview:
Interview with the faculty is part of the evaluation for selection. Interview is conducted by the BIHS. Each applicant will meet at least with one interviewer for -5 minutes. The purpose of the interview is to meet a living soul, as opposed to an application on paper, and appreciate those personality attributes, which one would like to see in a caring doctor, such as empathy and understanding.
Final selection:
 Relative weightage of all the components of the Admission Process:
Documents Enclosure:
The candidate should attach the attested copies of following documents
Note:
Transport charges will be claimed according to route distance & feasibility

Fee charges can be deposited either in account office of Bashir Institute of Health Sciences Islamabad by hand or can be deposited in any branch of MeezanBank  in above mentioned account.

If fee is not deposited in till ———— your admission will be cancelled and awaiting candidate will be called for admission.

Please return fee deposit  slip to Bashir Institute of Health Sciences Islamabad before ——————- either by Hand or by post at given office address below.  
Following dues will be paid by the students other than above mentioned charges
University fee will be paid by the students as per university rules & regulations.

Sports & Extracurricular Dues (As per BIHS Rules)

The institute authority reserves the right to amend the fee structure as and when seem necessary.
| | |
| --- | --- |
| Timeline for Refund of Tuition Fees | |
| Before convene of classes | |
| Up to 1 week of convene of classes | |
| Up to 2 week of convene of classes | |
| After 2 week of convene of classes | |