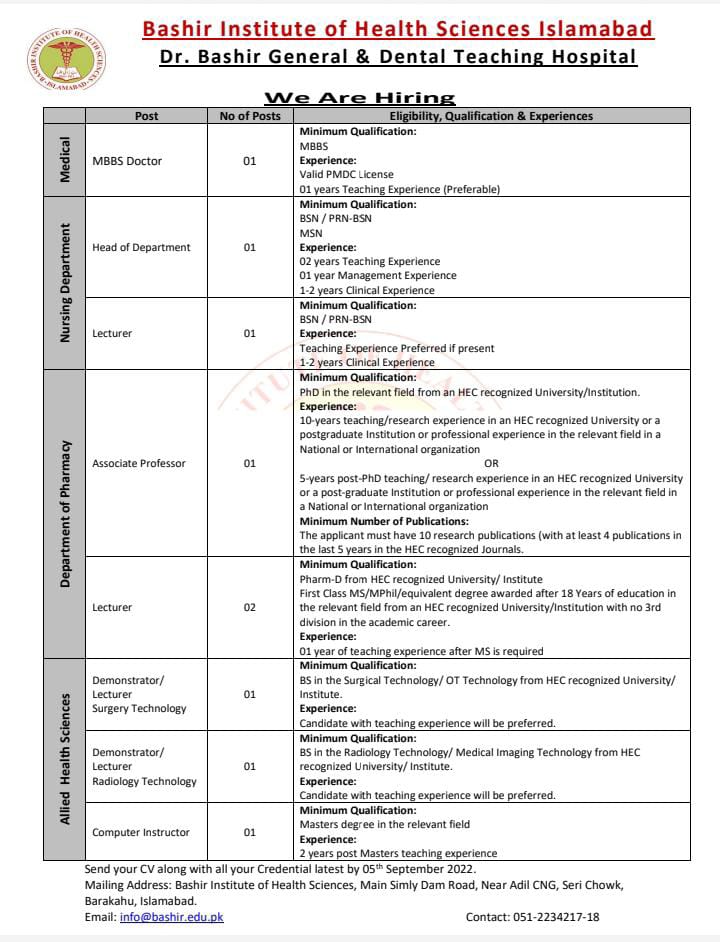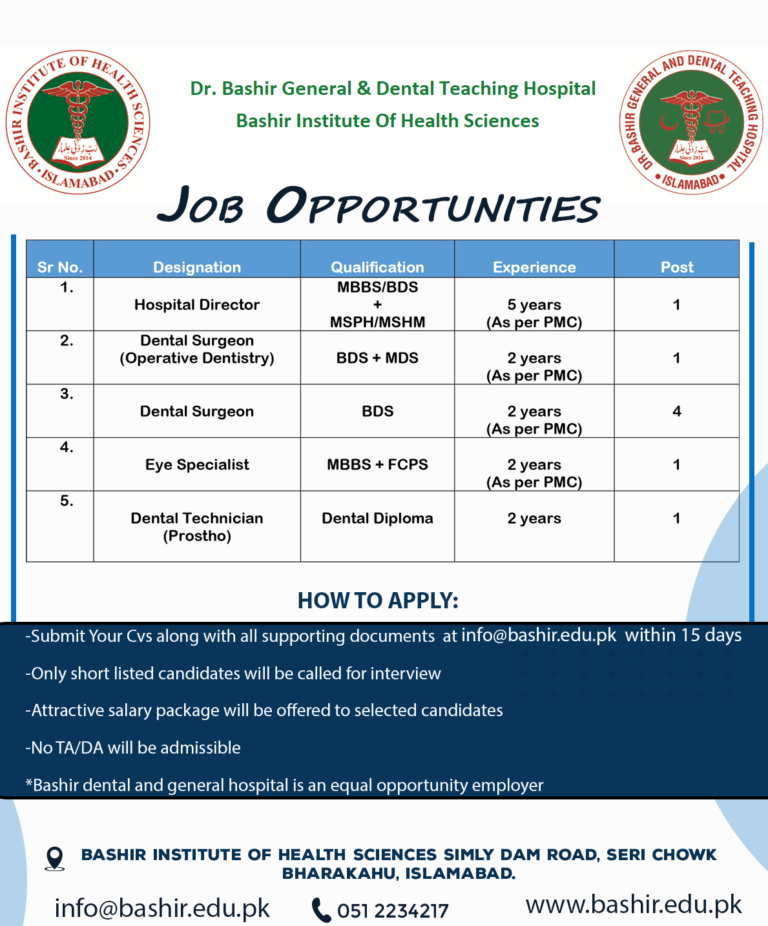 TERMS & CONDITIONS (General)
The applicant must be energetic, devoted, honest and punctual.
Good interpersonal and communication skills.

Recruitment and selection Will be on contract following a Probation period up to 6 months

.
TA/DA is not admissible if and when called for interview.
Any decision of competent authority will not be challenged in any court.
Preference will be given to highly qualified and experienced candidates.
Only short listed candidates will be called for interview.
Application for each vacancy will be submitted separately.
Candidates will be required to bring their original documents along with a photocopy,at the time of interview.
Send detail curriculum vitae (CV) of applicant, clearly highlighting the element of eligibility criteria and personal attributes at address given below or mail at info@bashir.edu.pk .
Director Administration 
Bashir Institute of Health Sciences Simly Dam road Sari Chowk Bhara Kahu Islamabad, 051-2234217-18